Social Justice Education in Residence Life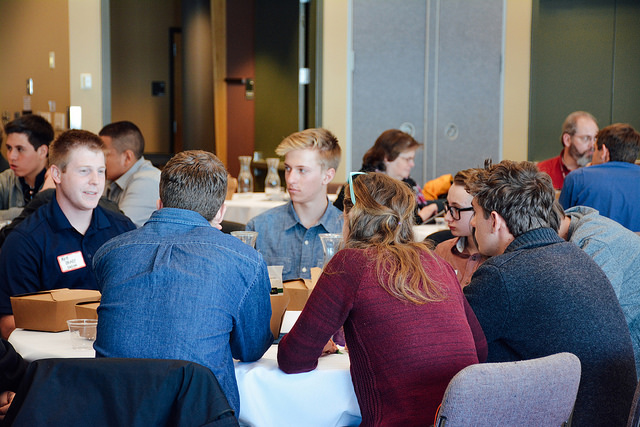 Residence Life is dedicated to providing an inclusive community that fosters understanding and appreciation for all races, religions, national origins, socio-economic classes, gender identities and expressions, sexual orientations, physical and learning abilities, and ages. We are committed to playing an important role in the educational experience by providing students and staff with diverse educational and social opportunities so that they may become more justice-minded and educated members of society to address the needs of the world's growing population. As an institution that is devoted to engineering and applied sciences we call upon our communities to cultivate a passion for social justice and diversity and to develop the skill and knowledge set needed to take action for change within our global society.
We will encourage the expression of different voices, perspectives, and ideas.
We will challenge our own beliefs, opinions, and viewpoints.
We will advocate for an accessible, safe, and respectful environment to enhance the living, learning, and working community at Colorado School of Mines.
We will acknowledge and respect the multiple identities represented in each individual.
We will show our commitment by our voice and our conduct.
Spring 2016 Social Justice Events
Jan 31
CSM MLK, Jr. Breakfast
A Mighty Long Way: My Journey to Justice at Little Rock Central High School
Speaker: Ms. Carlotta LaNier, one of the nine black students, known as the "Little Rock Nine," to enroll at a formerly all-white Central High School in Little Rock, Arkansas, testing a landmark 1954 U.S. Supreme Court ruling that declared segregation in public schools unconstitutional..
Feb 25
Black History Month Luncheon
Speaker: Mr. Adrian Miller, Author of Soul Food: The Surprising Story of an American Cuisine One Plate at a Time
Mar 2
Women's History Month
Speaker: Susan Frontczak, performing A Living History of Marie Curie.